<<< Back
|
Home |
Next >>>
3.0 KVIrc Basic Settings

Step 10: The Welcome screen click Next >..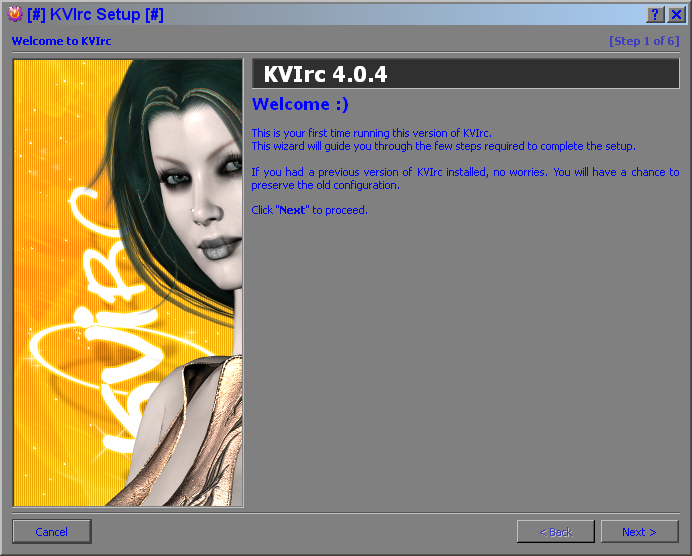 Step 11:

Another License Agreement no one like to read click Next >.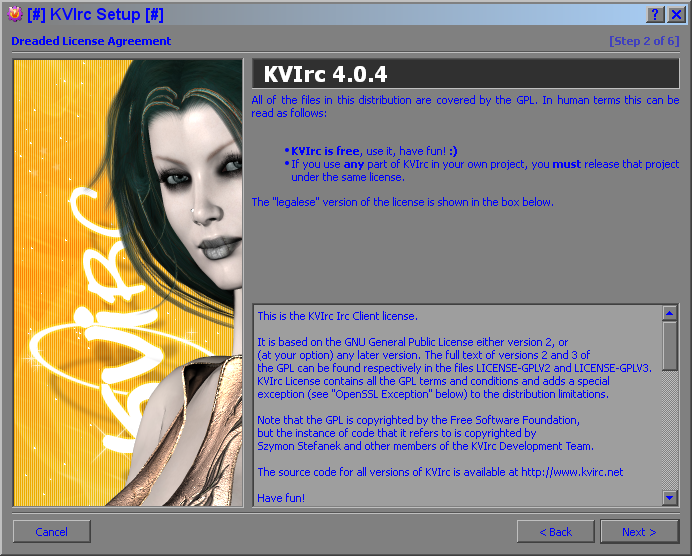 Step 12:

The storage paths. A nice feature of KVIrc is after a installation it operate complete portable, if you plan to use KVIrc on a USB stick or use it on different computers you can choose here the point > All settings in shared program folder (portable). When you want to use it at another location, just have to copy the installation folder. If not click Next >.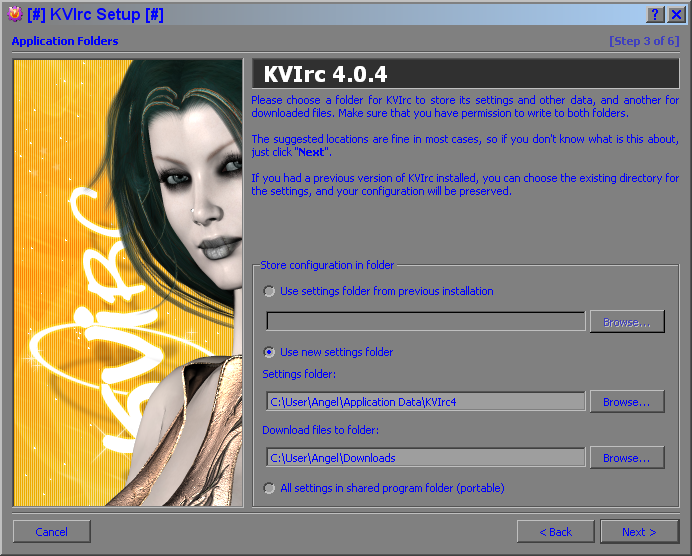 Step 13:

Identity paperwork, make your signature and click Next >.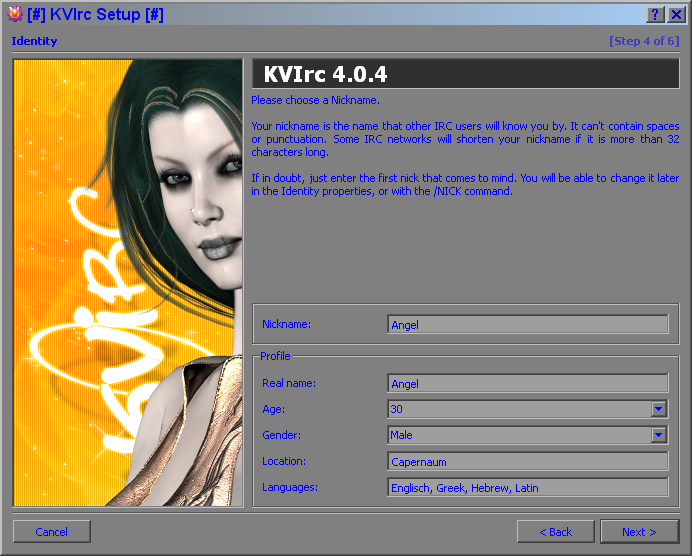 Step 14:

KVIrc has a nice preconfigured theme, but if you are fussy and like black backgrounds set it to a minimal theme or keep it nerdy and configure it by your own (i'll show a bit how to do later). I recommend to use the fancy theme because KVIrc has bombastic extent settings, beginners are quick overwhelmed.Click Next >.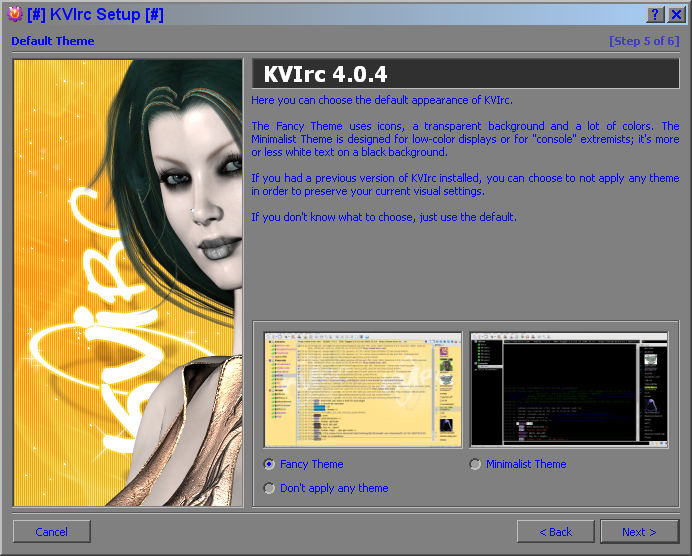 Step 15: Well done click Finish.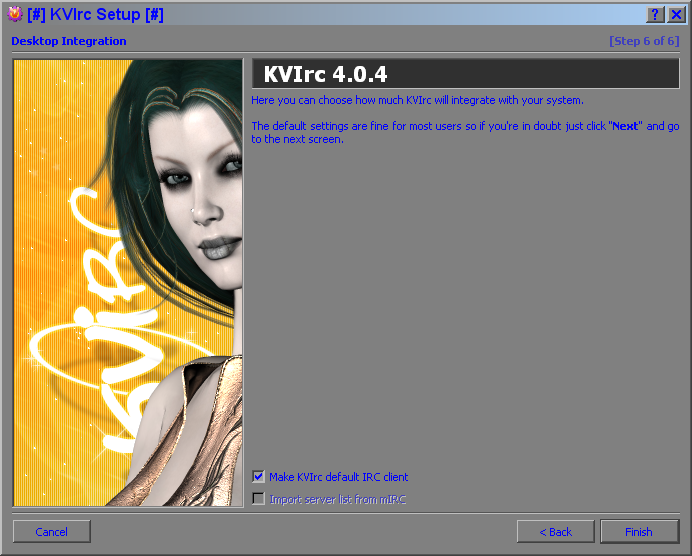 End of Part 2.
<<< Back
|
Home |
Next >>>